How To Make A Gallery Wall!
I've wanted to hang a collage of beautiful art prints on my wall for years, and now that we have a home of our own, my vision finally came to life. I came across a Swedish company, Desenio, on my search for the perfect prints and they were so sweet to collaborate with me on this project. Making a gallery wall can seem overwhelming, so I wrote down my tips as I went along to simplify it for you all!
No. 1 - Picking Your Prints!
1. Get inspired.
To begin building my gallery wall, I saved a few images from Desino's inspiration gallery that mirrored my vision for the room and the mood of the collage. I love starting any creative process by sourcing images that inspire the final project!
2. What's your color scheme?
Take a photo of the room you're building the gallery for and have it open next to your online shopping window as you look for prints to hang. This step was so helpful for matching the prints with my living room decor!
3. Infuse with personality.
Pick prints that say something about you - maybe a quote that empowers you or a map of your favorite place. Justin and I first met up in Stockholm after dating long-distance, so we found a print of the City Hall. Twiggy has always been a style inspiration, so I picked out a pop art print of her. Whatever inspires you, find a way to incorporate that into your wall.
4. Balance the elements.
A trick for making your gallery wall seem like an art exhibit is to vary the elements to create balance. Use a mixture of color and monochrome, photos and quotes, detailed and minimal, square and rectangle. Disperse similar prints so that the wall flows together and feels complete.
5. Create a mockup.
Sketch out a mockup of the wall (or make a document) to decide which prints will go next to each other and how much the sizes fit together. Make sure to measure your wall so you can estimate how large the prints should be or how many to get.
6. Shop for frames.
I found all of my frames via West Elm and Amazon. I love the look of a mat around art prints, so I found frames that included a mat. You can also buy frames and mats separately if the measurements differ from your print.
No. 2 - Building Your Gallery Wall!
Insert all of the prints into your frames.
Trace frames onto cardboard (re-use the boxes the frames shipped in!). Cut out the cardboard pieces. Label each piece based on the print.
Arrange your frames how you want them to hang on the wall, first on the floor, then mirror the arrangement on the wall with the cardboard pieces you cut out for each print.
Check the back of your frames to see how they hang. The frames I bought from Amazon required one nail on the top center; the West Elm frames required two nails on the top corners. Hammer a nail (or two) into the wall, just above the cardboard.
Remove the cardboard pieces and hang your frames!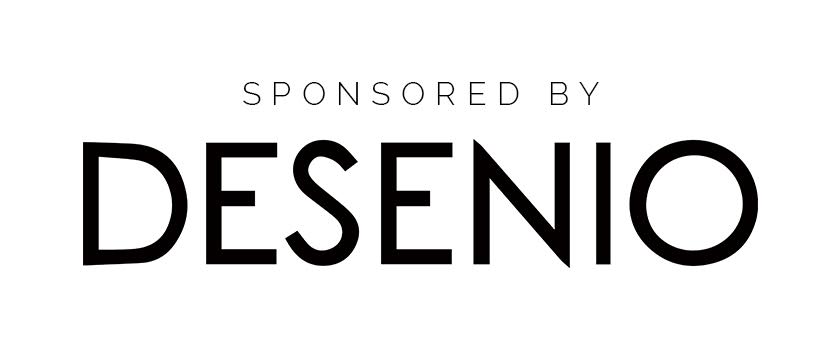 DESENIO is giving all my readers a special discount on their beautiful prints so you can build your own gallery walls! Use the code "emilyhess" to get 25% off their collection between March 27th - 29th.